Seeking Single Tenant Net Leased Opportunities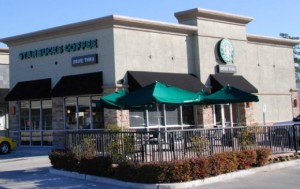 Private funding available for site acquisition and construction of up to $2.5 million per project for select single-tenant net leased developments (or pads) in major and secondary markets throughout the southwest and western U.S.  Will only consider projects that include executable leases with a tenant.  Exit requires a pre-sale of the project; will employ market cap rates.   Preferred tenants include Starbucks and family dining establishments.  Please contact us for more details, or submit a brief overview of your project by email (see contact page).
Office Buildings for Lease, Sale, or Build-to-Suit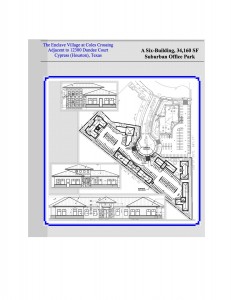 Plans completed for up to six small office buildings ranging from ~4K to ~10K square feet located in Cypress, Texas, a part of the high growth Hwy. 290 corridor of northwest Houston.
Alternate plan allows for over 50K square feet of office in one structure.  Conveniently located just off of Hwy. 290, the site offers tenants and businesses an ideal location from which to serve all of Houston from one of the area's fastest growing and affluent submarkets.